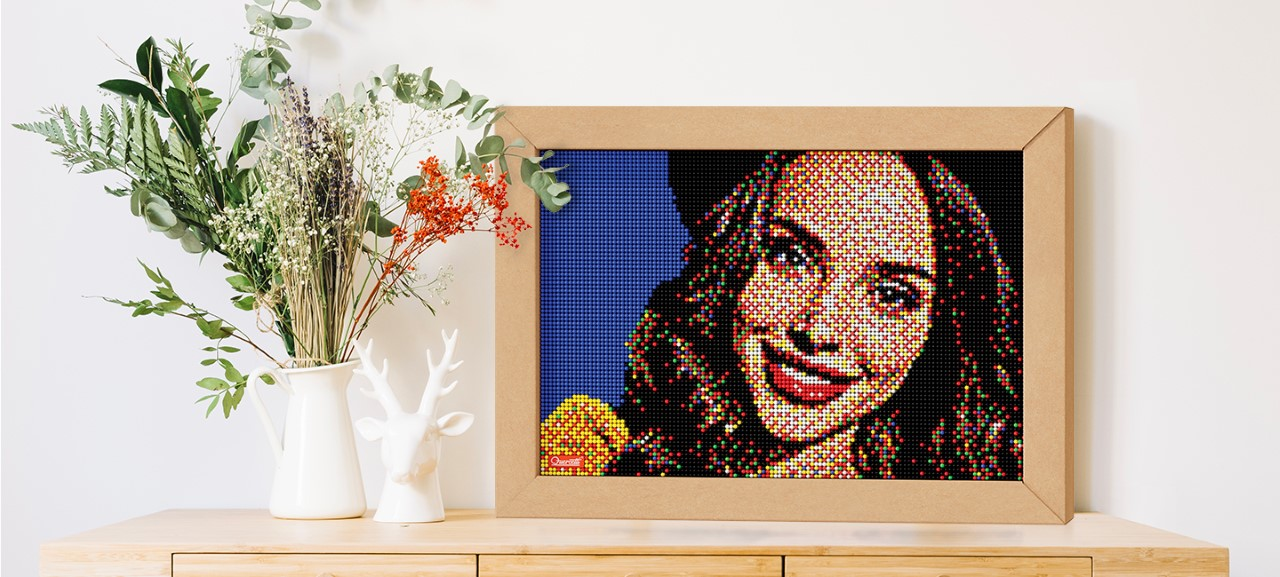 Pixel Art old
Pegs become art with Pixel Art 8 Take a Selfie!
The wonderful world of Quercetti pegs is now available to adults looking for a rewarding artistic activity. Colouring with Pixel Art 8 Take a Selfie pegs is an innovative artistic experience which is completely manual and "analogical". It helps to fight stress, frees the mind from anxiety, and aids concentration.
Pixel Art 8 Take a Selfie lets you choose a photo that you like and recreate it using pegs, by going online and printing the pattern cards at www.pixeartselfie.com. The pegs come in just  6 different colours, but when observed from a certain distance, the images look just like photographs. The colours mix, as if by magic, to make up thousands of new colours.