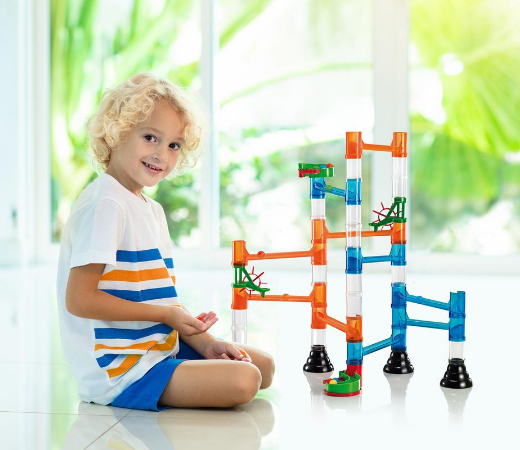 Marble run Preschool
A Journey through Slides, Bridges and Reels!
A selection of pre-school marble runs to build for endless hours of play.

Create your own marbles run and get in the game!
Chutes, bridges, columns to be set up to create a different marble run each time.
Each toys has been made using only high quality materials, totally unbreakable and durable.