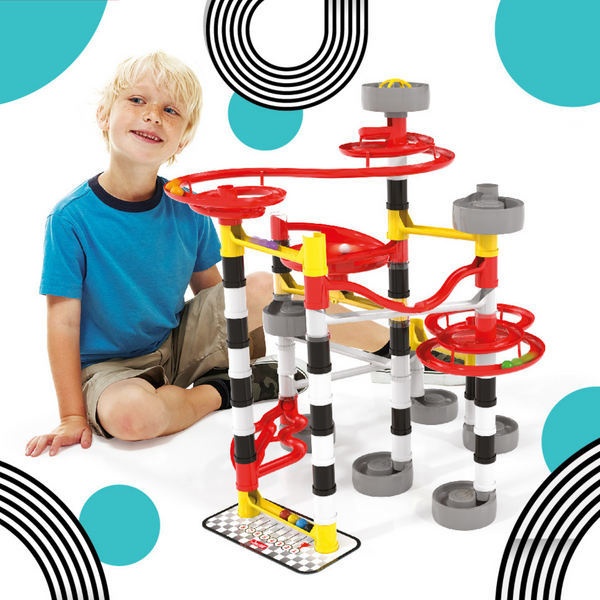 Marble run Kids
Let's Discover the Secrets of Gravity!
A marble runs world dedicated to older children with which to have fun discovering all the secrets of gravity.

First we build the courses, the ones that excite us the most and make us dream the most, and then we watch the marbles that descend at great speed without leaving the track. Many fun hours of play where the absolute protagonists are very interesting observations in the world of physics, such as speed, gravity, centrifugal force, friction:
be easily understandable and immediately experienceable at any time.