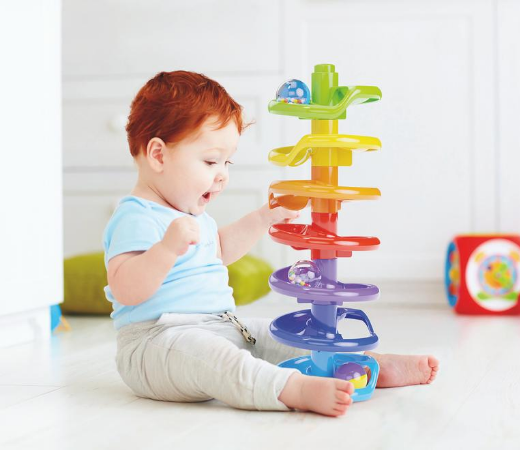 Marble run Early Childhood
THE FORCE OF GRAVITY... IN SMALL STEPS!
A selection of marble runs dedicated to children and designed for the development of their first skills.

The large-sized marbles and the solid plastic pieces guarantee a playing experience in full security through which to develop motor skills and eye/manual coordination. The child will have fun composing and decomposing the marble runs during long periods of play.